Guilaine, 29 years, student
| | | |
| --- | --- | --- |
| Name | | Ngounou Guilaine (f) |
| Date of birth | | 29 years |
| Nationality | | Cameroon |
| Occupation | | Student |
| Diagnosis | | Aortic Valve Defect |
| Surgeon | | Dr. Charles Mvondo |
| Cardiologist | | Dr. Cabral Tantchou |
| Surgical Intervention + treatment | | € 5.801,00 |
| Support requested | | € 5.801,00 |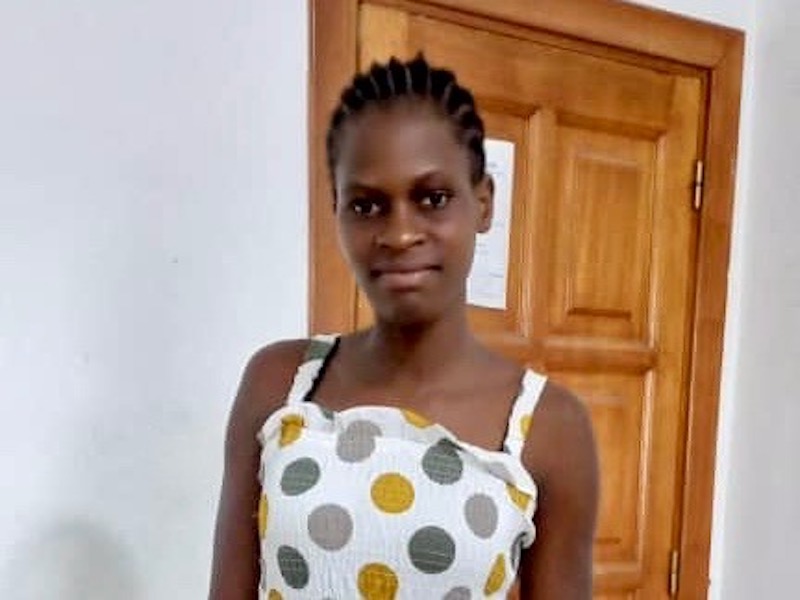 Guilaine is studying at the University of Douala. Unfortunately, she had to interrupt her studies for health reasons. An aortic valve defect was diagnosed and the doctors recommended surgical correction.
Guilaine has four other siblings. The mother is a widow and takes care of her children by cultivating a small farm. The cost of heart surgery is beyond the family's financial means.
With the help of the mi-do donation community, we want to make the life-saving operation possible for Guilaine. Many thanks in advance for your valued support!
Date of application: June/25/2022
Donation barometer
€ 4.666,25 / € 5.801,00
Our thanks go to the following donors
| | | |
| --- | --- | --- |
| Adventkalender Aktion 2021 | Italy | € 785,25 |
| Burkhard & Gabriele H. - Herzpaten / Berlin | Germany | € 5,00 |
| mi-do savings | Italy | € 3.272,00 |
| mi-do savings in Heart Foundation | Cameroon | € 566,50 |
| Andrea's charity box | Italy | € 20,00 |
| Matteo | Italy | € 5,00 |
| In Gedenken an Ingrid W. | Italy | € 12,50 |