Zita, 29 years
| | | |
| --- | --- | --- |
| Name | | Zita Miliki (f) |
| Date of birth | | 29 years |
| Nationality | | Cameroon |
| Occupation | | looking for work |
| Diagnosis | | Mitral+Tricuspid valve defect |
| Cardilologist | | Dr. Cabral Tantchou |
| Surgeon | | Dr. Charles Mvondo |
| Surgical Intervention + treatment | | € 5.801.00 |
| Support requested | | € 5.801,00 |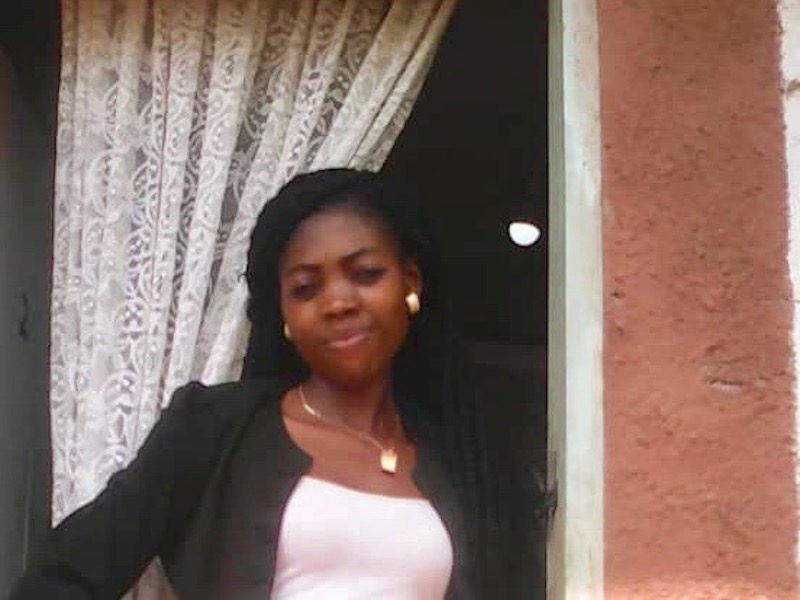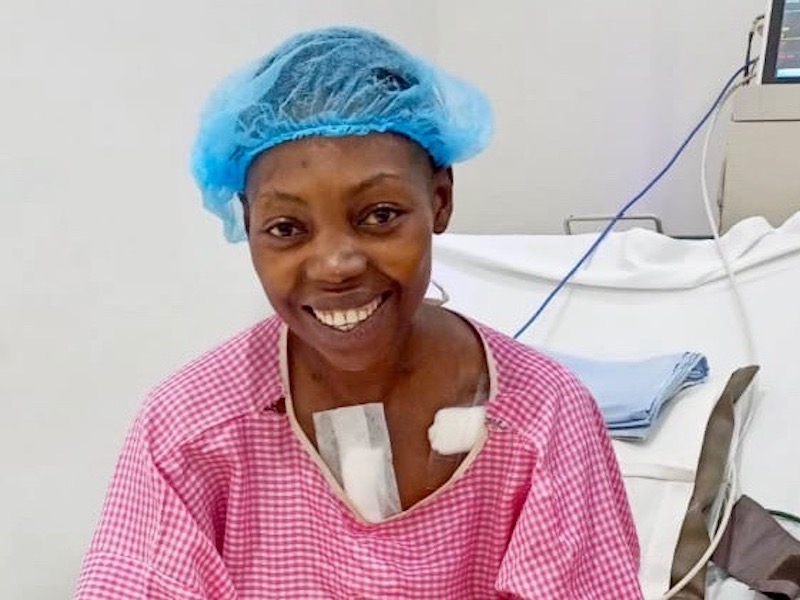 Thank you so much!
Facing heart surgery a second time was certainly not easy for Zita and her family. Thanks be to God everything went well! Dr. Charles Mvondo and his team successfully operated on Zita in September 2022. Well recovered, Zita was able to leave the clinic after 8 days.

Zita's family is so grateful for the generous support. Without your support, Zita would not have had the courage to undergo another operation. Thank you so much!
Ten years after the first heart operation, Zita has to undergo another operation. The mitral valve that was repaired at the time has to be operated on again and also another heart valve. The procedure will be performed at Cardiac Centre Outreach in Yaoundé by Dr. Charles Mvondo.
Zita comes from simple circumstances. She is the firstborn of three siblings and lives with her parents who are small farmers. Already the first operation was very stressful for the family. We therefore want to cover the entire cost for Zita's surgical intervention. Thank you for helping us with your donation!
Date of request: 25. 09. 2022
Donation barometer
€ 5.801,00 / € 5.801,00
Our thanks go to the following donors
| | | |
| --- | --- | --- |
| Freunde von MI-DO | Italy | € 3.447,00 |
| Sternsinger Aktion Südtirol | Italy | € 209,00 |
| Anonymous | Austria | € 1.150,00 |
| Anonymous | Italy | € 120,00 |
| Agnes R. / Wien | Austria | € 500,00 |
| Hildegard T.G. | Italy | € 250,00 |
| Otto G. / Bozen | Italy | € 125,00 |