Augustin, 44 years, father of 5
| | | |
| --- | --- | --- |
| Name | | Djembou AUGUSTIN |
| Date of birth | | 44 Jahre |
| Nationality | | Cameroon - Yaoundè |
| Family | | married, 5 children |
| Occupation | | small business |
| Diagnosis | | mitral valve prosthetic leak |
| Surgeon | | Dr. Charles Mvondo |
| Cardiologist | | Dr. Cabral Tantchou |
| Surgical Intervention + treatment | | € 5.801,00 |
| Support requested | | € 5.801,00 |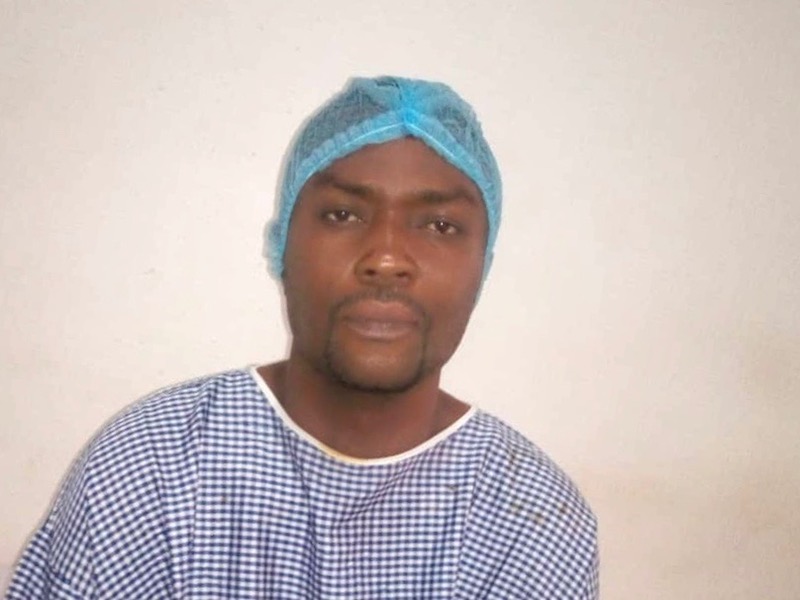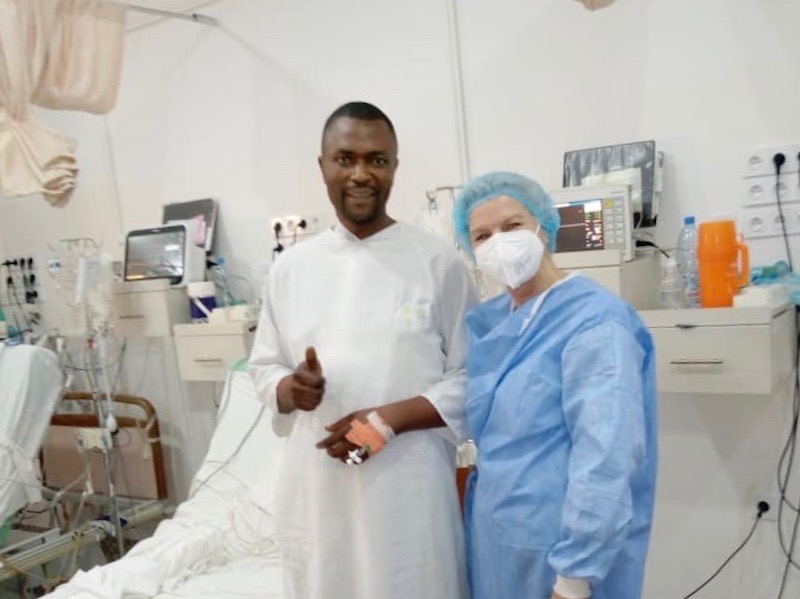 Full of energy again!
The operation was successful! Dr. Charles Mvondo and his team have done great things again. The team was supported by the anaesthetist Dr. Ellen Dailor. She came all the way from the USA and volunteered at the Cardiac Centre – an extremely generous gift!

Augustin is full of energy and at home with his family. The whole family is overjoyed and thanks from the heart for the support of the mi-do donation community!
Augustin is well known to the Heart Centre team. He has already been operated on by Dr. Charles Mvondo for an aneurysm and mitral valve damage. Now it turns out that the mitral valve prosthesis has a leak. This must be corrected surgically.

Augustin is married and has five children. Augustin is a small trader and can thus offer his family a good, albeit modest, life. Augustin needs support for this heart operation, which we would like to give him via the mi-do donation community.
Thank you for your valued support!

Date of request: 17. 01. 2022
Donation barometer
€ 5.801,00 / € 5.801,00
Our thanks go to the following donors
| | | |
| --- | --- | --- |
| Etica Mundi mi-do & Heart Foundation | Italy | € 4.496,00 |
| Burkhard H. - Herzpate / Berlin | Germany | € 20,00 |
| Burkhard H. - Herzpate / Berlin | Germany | € 20,00 |
| Andrea's Spenden-Box | Italy | € 65,00 |
| Region Trentino-Südtirol | Italy | € 1.200,00 |