Malice, 23 years
| | | |
| --- | --- | --- |
| Name | | Mengue MALICE (f) |
| Date of birth | | 23 years |
| Nationality | | Cameroon - Buea |
| Diagnosis | | Mitral-/Tricuspid valve desease |
| Surgeon | | Dr. Charles Mvondo |
| Cardiologist | | Dr. Cabral Tantchou |
| Surgical Intervention + treatment | | € 5.801,00 |
| Support requested | | € 5.801,00 |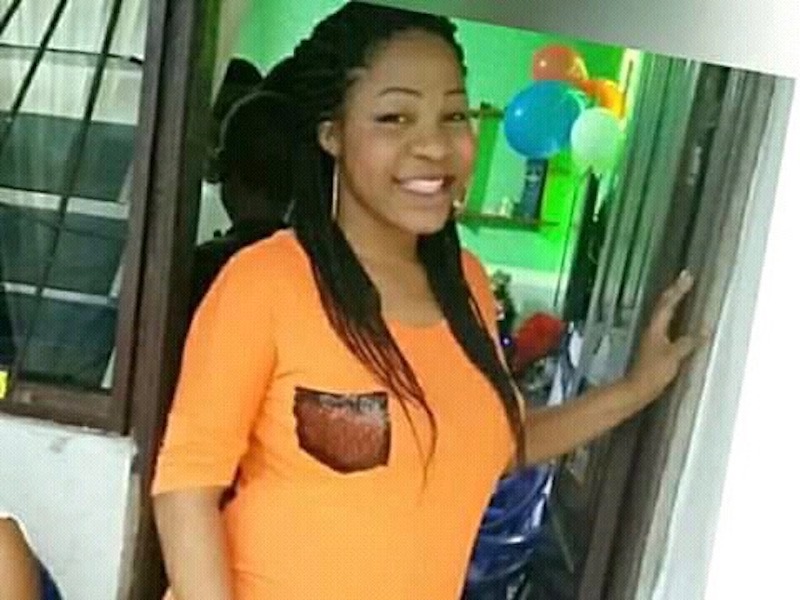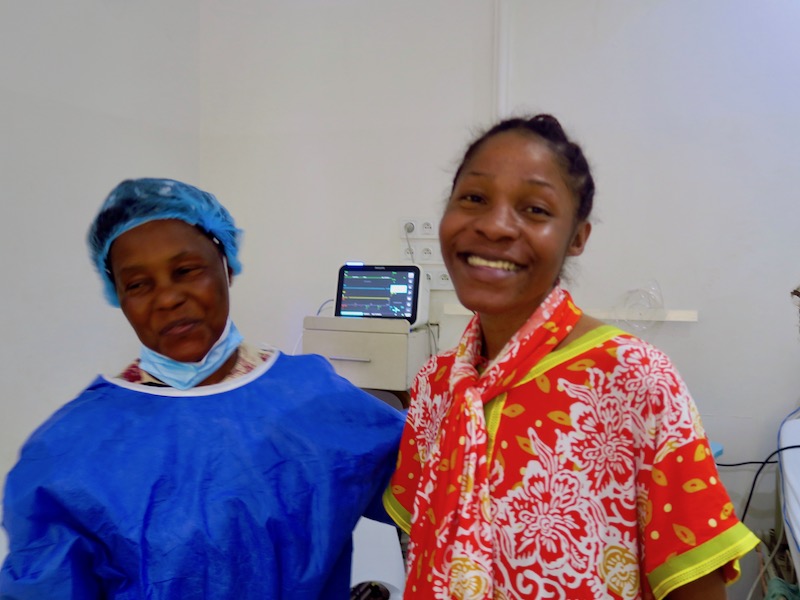 Malice is happy again!
The operation was successful! Dr. Charles Mvondo and his team as well as the anaesthesiologist Dr. Ellen Dailor (USA) have done a great job. Although Malice was in a rather poor general condition before the operation, she recovered very well and quickly.

During my visit to the Cardiac Centre Outreach, I met Malice and her mother. They asked me to convey their thanks to the mi-do donation community. I'm still in touch with Malice – she's perfectly fine!
Actually, we would have liked to have given your donations to a child in January 2022. But only adults were operated on, so we used the funds for the operation of the youngest patient, Malice.

Already in 2013 Malice was diagnosed with a mitral valve defect. At that time, the family was unable to decide to have the operation for various reasons and Malice recently stopped taking the necessary medication. Over the years, the situation has deteriorated massively and another heart valve has been damaged. Now an operative correction was unavoidable.

Malice comes from humble circumstances, is half-orphaned and lives with her sister and mother. It would be impossible for the small family to pay for the operation. Thank you very much for your contribution!
Donation barometer
€ 5.801,00 / € 5.801,00
Our thanks go to the following donors
| | | |
| --- | --- | --- |
| Johannes L. / Dorf Tirol | Italy | € 211,00 |
| Irene E. / Bozen | Italy | € 100,00 |
| Edith Th. / Bozen | Italy | € 50,00 |
| Burkhard H. - Herzpate / Berlin | Germany | € 20,00 |
| Klaus L. / Terlan | Italy | € 200,00 |
| Robert A. / Bozen | Italy | € 50,00 |
| Graziella H. / Hechingen | Germany | € 200,00 |
| Georg V. / Bozen | Italy | € 50,00 |
| Gottfried U. / Bozen | Italy | € 50,00 |
| Dorothea L. / Bozen | Italy | € 100,00 |
| Karin F. / Meran | Italy | € 100,00 |
| Anna Maria & Erberto / St. Vigil-Enneberg | Italy | € 250,00 |
| Agnes R. / Wien | Austria | € 1.000,00 |
| Inn-Keramik, Zahntechnisches Labor / Innsbruck | Austria | € 350,00 |
| Anna & Anton I. / Neumarkt | Italy | € 50,00 |
| Veronika St. / Tramin | Italy | € 150,00 |
| Alexander & Christa T. / Afing | Italy | € 100,00 |
| Ingrid R. / Siffian | Italy | € 200,00 |
| Sr. Maria Theresia Oberwalder | Austria | € 500,00 |
| Charity Box - Cecilia M. / Bozen | Italy | € 20,00 |
| Jakob L. / Polling | Austria | € 500,00 |
| Agnes B.M. / Bozen | Italy | € 50,00 |
| Peter Johann P. / Steinhaus | Italy | € 200,00 |
| Maria R. / Oberbozen | Italy | € 100,00 |
| Region Trentino-Südtirol | Italy | € 1.200,00 |