Rachel, 50 years, mother of 3
| | | |
| --- | --- | --- |
| Name | | Bouba RACHEL (w) |
| Age | | 50 years |
| Nationality | | Cameroon - Far North |
| Occupation | | Nurse |
| Children | | 3 |
| Diagnosis | | Ascending Aorta Aneurysma |
| Surgeon | | Dr. Charles Mvondo |
| Cardiologist | | Dr. Cabral Tantchou |
| Surgical Intervention/treatment | | € 5.801,00 |
| Support requested | | € 5.801,00 |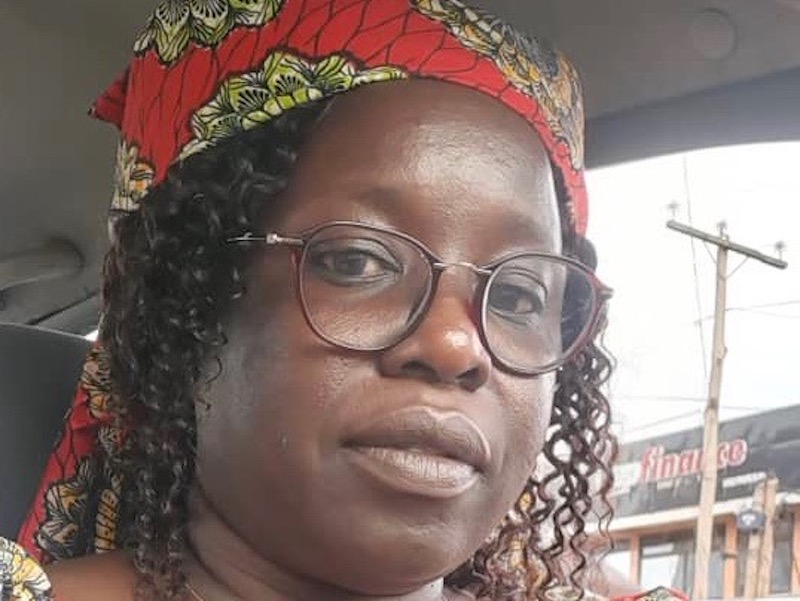 Everything went well!
Rachel was successfully operated by Dr. Charles Mvondo and his team. The anesthesia was performed by Dr. Ellen Dailor. She has come all the way from the USA to volunteer in the Cardiac Centre Team – a great gift!

Rachel recovered quickly and well thanks to the professional and loving care. Thank you to the entire Cardiac Centre team and the mi-do donation community!
Rachel is a nurse herself, so she knows very well that an aneurysm of the aorta can be life-threatening. A surgical correction by a highly specialized surgeon is absolutely necessary. Fortunately, Dr. Charles Mvondo is able to perform such difficult operations.

Rachel has three children and lives in the Far North of Cameroon. The conditions there are very simple. We don't want the family to go into debt because of the life-saving operation. Most of the costs will be covered by the mi-do donation community. Thank you for your contribution!

Date of request: 17. 01. 2022
Donation barometer
€ 5.801,00 / € 5.801,00
Our thanks go to the following donors
| | | |
| --- | --- | --- |
| Etica Mundi mi-do & Heart Foundation | Italy | € 4.516,00 |
| Andrea's Spenden-Box | Italy | € 65,00 |
| Burkhard H. - Herzpate / Berlin | Germany | € 20,00 |
| Region Trentino-Südtirol | Italy | € 1.200,00 |