Miriam, 5 years
| | | |
| --- | --- | --- |
| Name | | Titi Miriam (f) |
| Date of birth | | 5 years |
| Nationality | | Cameroon |
| Diagnosis | | PDA |
| Mother/Father | | Housewife/Contractor |
| Siblings | | 3 |
| Cardiologist | | Dr. Cabral Tantchou |
| Surgeon | | Dr. Charles Mvondo |
| Surgical Intervention + treatment | | € 5.801,00 |
| Support requested | | € 5.801,00 |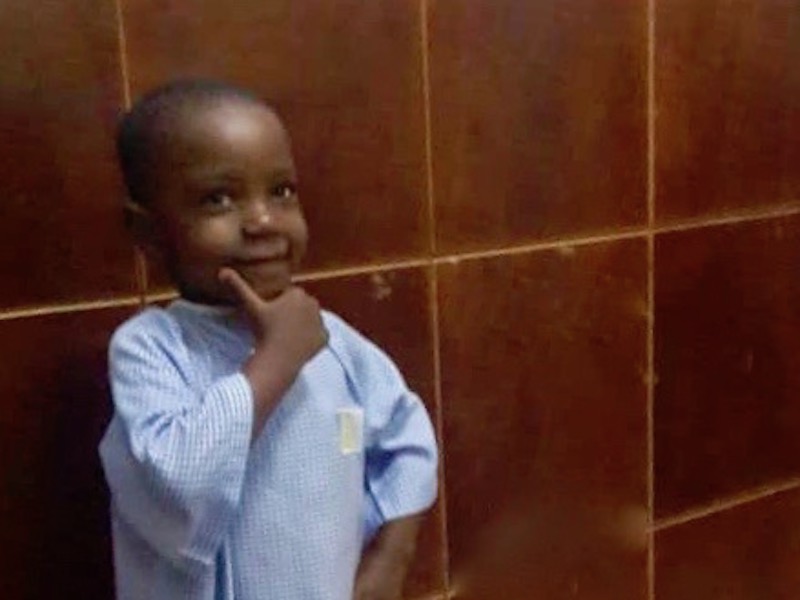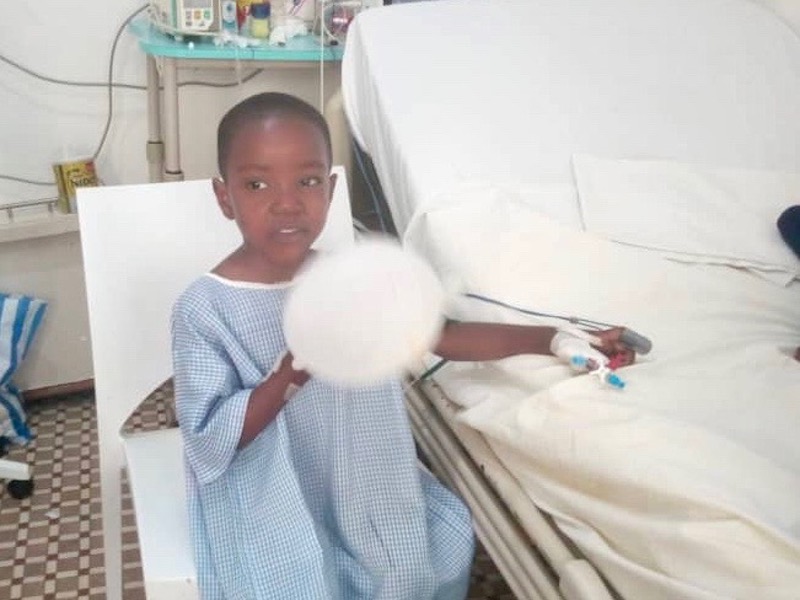 Great joy!
At the end of April 2021, Miriam was successfully operated on at the Cardiac Center Yaoundè. Dr. Charles Mvondo and his team did a great job again. Miriam recovered quickly and well from the surgical procedure.
The family is infinitely grateful and sends a "WARM THANK YOU" to all donors. Sr. Therese let us know how very happy the family is that their daughter could be helped and that they all together can now enjoy "a new life".
Miriam is the youngest of three siblings and also the family's problem child. During a cardiac screening in Bafoussam, Dr. Cabral Tantchou dignosed Miriam with a heart defect that needs to be corrected surgically. This is possible only in Yaounde, the capital of Cameroon.
Of course, the parents want to take Miriam to the heart center for an operation. Unfortunately, they do not have the necessary financial resources. That is why the mi-do donation community will take care of the costs for the operation. Thank you in advance for your donation!
Date of application: 04/27/2021
Donation barometer
€ 5.801,00 / € 5.801,00
Our thanks go to the following donors
| | | |
| --- | --- | --- |
| Aktion Sternsingen / Katholische Jungschar Südtirol | Italy | € 4.476,00 |
| Matteo | Italy | € 5,00 |
| Matteo | Italy | € 5,00 |
| Dorothea L. / Bozen | Italy | € 100,00 |
| Matteo | Italy | € 5,00 |
| Matteo | Italy | € 10,00 |
| Region Trentino-Südtirol | Italy | € 1.200,00 |